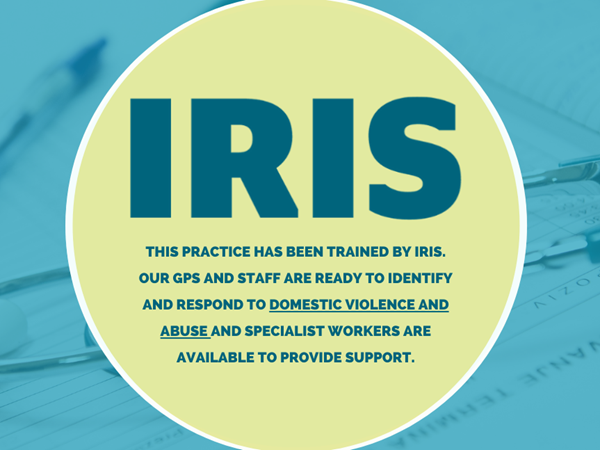 6th Dec
Domestic Abuse
We are officially an 'IRIS' practice. This means that the staff in this practice are trained about domestic abuse and specialist workers are available to provide support. You can talk to our doctors, nurses and other staff working here if you are being hurt or controlled by your current or ex-partner, are afraid of someone at home or a member of your family. You can also contact My Sisters Place and ask to speak to the IRIS worker, 'IRIS Advocate Educator' https://www.womensaid.org.uk/cover-your-tracks-online
30th Nov
Covid-19 Boosters
PLEASE DO NOT CONTACT US TO REQUEST A COVID VACCINATION!
Current guidance, including boosters for over 18s, reduced interval for boosters & 2nd doses for 12-15s, is not yet operational despite the recent announcement.
Once this guidance has been approved we will contact patients directly to arrange a vaccination when they become eligible.
Thank you for your patience
11th Aug
Vaccination Passport
What is a Vaccination Passport?
A Vaccination Passport acts as proof that you've had the full course of COVID-19 vaccines and can be used before travelling abroad or attending event trials in England.
How to access the NHS COVID Pass?
The NHS COVID Pass is available in digital or paper format if you:
have had a full course of the COVID-19 vaccine (a full course is currently two doses of any approved vaccine)
were vaccinated in England
are aged 16 or over
You can access it two weeks after receiving your second dose.
Your NHS appointment card from vaccination centres cannot be used to demonstrate your COVID-19 vaccine status.
If you are registered with a GP in England, you can access your pass through the NHS App. (Please note that this is not the same as the NHS COVID-19 APP). To access the service, you'll need to register for an NHS login. These may take longer than usual when there are high numbers of requests. Please ensure you leave plenty of time to obtain your pass before travelling.
In the NHS App, your COVID-19 status includes a 2D barcode. The expiry date does not apply to your vaccination status (just the barcode) and will update automatically each time you go into the NHS App.
You can also request a Covid Pass paper letter via the NHS Website or by calling 119 between 7am and 11pm, the letter will be sent to the address registered with your GP.
More info can be found at: www.gov.uk/guidance/demonstrating-your-covid-19-vaccination-status-when-travelling-abroad