Appointments System
Thanks to our innovative system, doctors/nurse practitioners are able to see the most ill patients first.
Patients also have an increased chance of seeing their doctor/nurse practitioner of choice.
For advice or an appointment with the doctor/nurse practitioner, contact us on 01642 827697 on the day that the appointment or advice is required.
If booking an appointment with the nurse or for bloods, this is completed in the traditional way.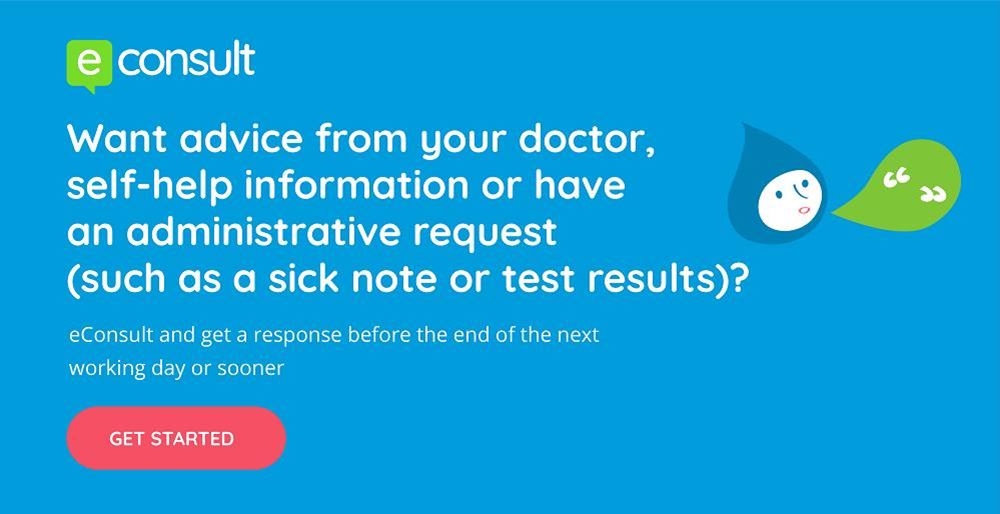 The receptionist will ask you for the patient's name and a contact number. If you need to speak to the doctor urgently, because it's an emergency, tell the receptionist straight away.
The receptionist will ask you for some brief details of your health problem. You don't have to tell the receptionist if you don't want to, however if you can, it helps the doctor/nurse practitioner to decide whom to prioritise for a call back based on clinical need. Wherever possible the receptionist will try to arrange for you to speak to your chosen doctor.
The doctor/nurse practitioner will call you back as soon as they can. If you want us to call you between certain times then tell us and, where possible, we will arrange that. You can then talk to your doctor/nurse practitioner about your health problem in the same way you do if you come into the surgery for your appointment. If the clinician thinks that a face-to-face appointment is still required, he or she will make an appointment for you.
Waiting Times
We expect to see you as near to your appointment time as possible but certainly within 30 minutes. If we run late then we shall inform you so that you can re-book if necessary.
Extended Practice Opening Hours
| | |
| --- | --- |
| Wednesday | Patient access for pre-booked appointments only between the hours of 07:00 – 08:00. |
| Thursday | Patient access for pre-booked appointments only between the hours of 07:00 – 08:00 & 18:00 – 19:30. |
STAR
GP opening hours have been extended for all GP practices in the South of Tees CCG area.
To improve primary care services outside normal hours, patients can now access the South Tees Access and Response (STAR) service.
To see or speak to a clinician urgently between 18.30 and 21.30 – Monday to Friday or 08:00 to 20:00 weekends & Bank holidays please ring 111.
Please note that patients are unable to collect prescriptions or any other documents from this service, please continue to do so in normal surgery hours.
Patients can now directly book an urgent STAR appointment via the online booking system, accessed by clicking on the following link: http://www.starappointment.co.uk/booking/
During normal hours patients should continue to contact Acklam Medical Centre.
For more information please click on the link below
Home Visits
Please telephone as early as possible to request a home visit. Visits are very time-consuming and thus limit the number of appointments we can offer, so please attend the surgery if at all possible, rather than request a visit.
Home visits are meant for house bound patients who are too ill to be brought to the surgery. Children can nearly always be transported to the surgery.
Please remember that several patients can be seen in the practice in the time that it takes to make one home visit. There are also better facilities for examining and treating patients at the surgery.
Referrals
Hospital appointments are sometimes wasted because we and/or the Hospital Records Department have not been informed of a change of address or telephone number.
Please tell us if you have changed your address or telephone number!
Waiting times vary tremendously, but you should be notified of your appointment fairly soon after your GP has made the referral. If not, do check with us.
Not Registered for Online Services?
Cancel an Appointment
It is important that you inform the reception staff if you are unable to attend your appointment, this will allow that appointment to be offered to another patient. If you fail to notify the Practice that you are unable to attend, you will be sent a letter informing you that you have defaulted from your appointment. Persistent defaulters may be removed from the list.
You can also complete our appointment cancellation notification request form. This can only be used if your appointment has been arranged for more than 24 hours in advance. (excluding weekends and public holidays). You can also text to cancel your appointment.
Text Reminder Service
We have a texting service which allows you to receive confirmation and reminders about your appointments.
To have this service you will need to register by completing a consent form.
Please remember to update your contact details with us when you change address, telephone numbers and email address.